Wightman Locations
Wightman professionals work closely with each other and routinely collaborate across our four offices in Allegan, Benton Harbor, Kalamazoo, and Royal Oak.
No matter where we, or you, are located, we bring the right strengths to your project.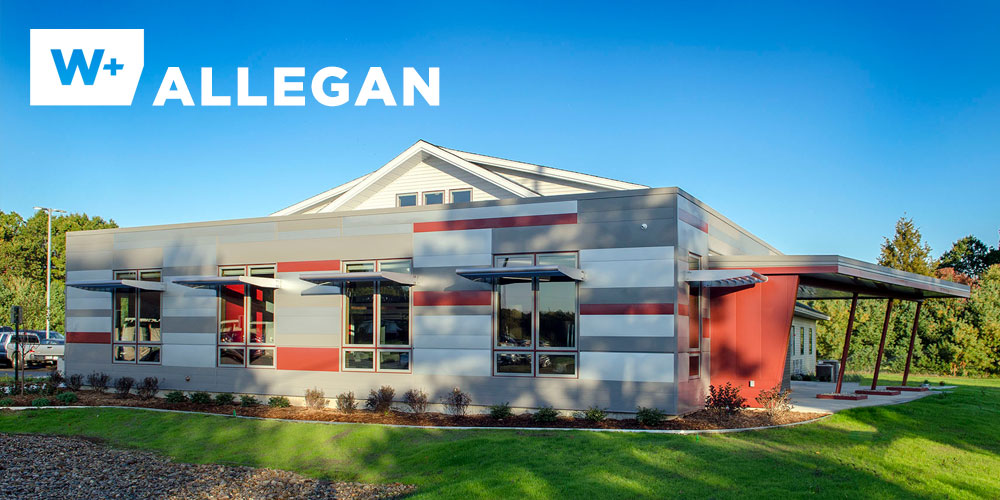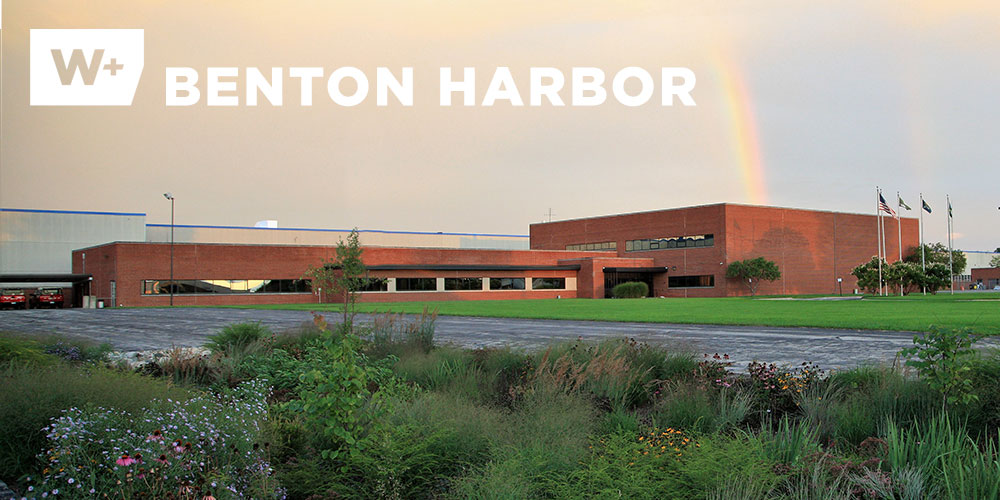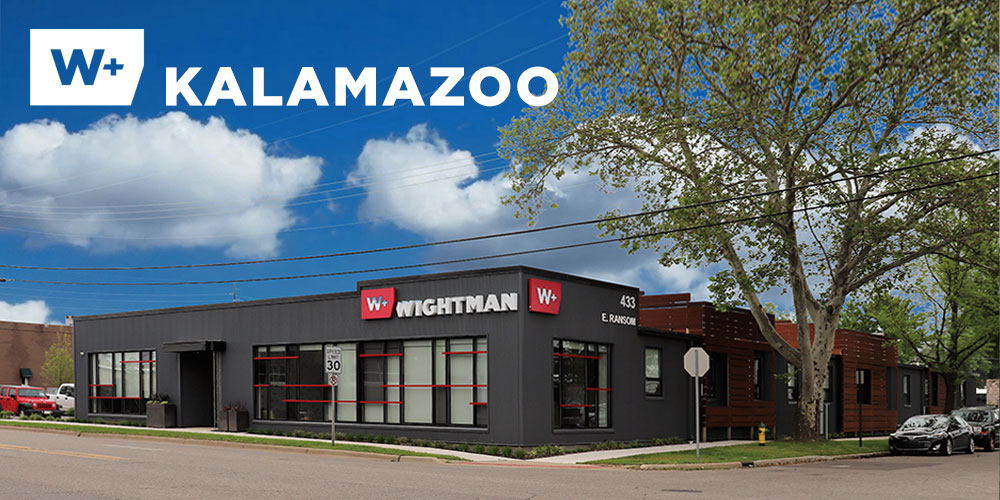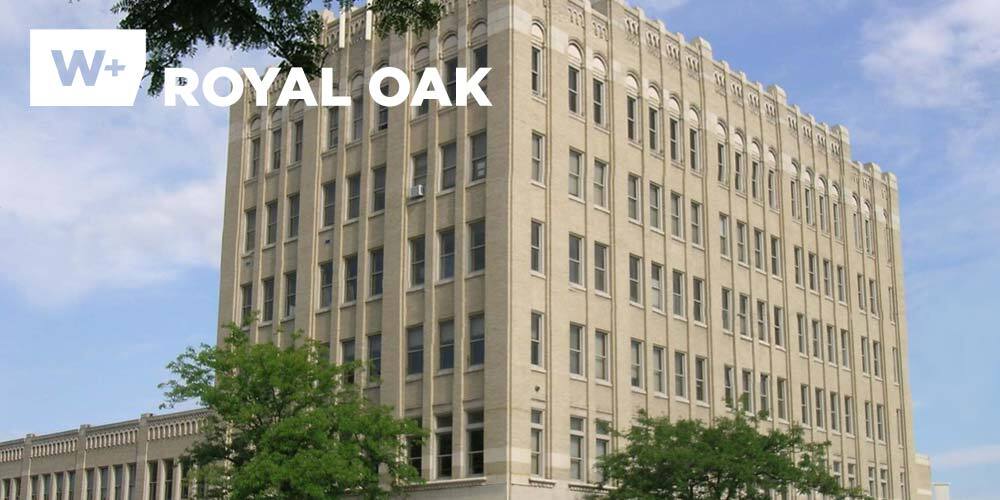 ALLEGAN
Wightman's Allegan roots go back to 1986 with the establishment of Wightman-Moored which became Wightman-Jones in 2000. The group officially became part of the current Wightman organizational structure in 2012. Since then, we've grown quickly. Bursting at the seams in our 2,400-sf office in downtown Allegan, we researched a dozen properties, selecting our current Allegan home at 1670 Lincoln Road. The 4,200-sf commercial building needed complete renovation. Our architecture, interior design, survey, engineering, and landscape architecture teams went to work to create a modern space with room to grow.
In 2017, 20 staff members from our surveying, engineering, inspection, and reality capture teams moved in and now call this office their work home. It features a multimedia conference room, open floor plan, collaborative work areas, drop-in work spaces for staff from other offices, and a community garden.
Check out our Wightman Allegan project detail page for more information on our building.
BENTON HARBOR
Located just minutes from Lake Michigan, Wightman has been a part of the Benton Harbor/St. Joseph and Berrien County communities since 1946. We moved to our current facility at 2303 Pipestone Road, near I-94 and the US-31 Bypass, in 2000. Depending on the season, 50 to 60 architecture, engineering, survey, inspection, environmental, and landscape architecture employees are based out of the Benton Harbor office. The location features multiple conference rooms, a second floor workout space and meeting area, and a recently remodeled lobby area.
In 2018, we designed and installed a rain garden as part of the Ox Creek Watershed Project to mitigate damaging stormwater runoff from our parking lot. During the growing season, staff members tend to the on-site community garden.
KALAMAZOO
The Kalamazoo location at 433 E Ransom Street welcomed staff for the first time in fall of 2018. The fully renovated 14,000-sf building, originally constructed in 1937, is part of a reemerging downtown neighborhood close to the heart of downtown. It more than triples our office space from the previous Portage location. The facility comfortably accommodates our growing staff of more than 30 engineering, architecture, survey, GIS, and interior design professionals. The open floor plan also hosts staff from Allegan and Benton Harbor with drop-in work spaces for better face-to-face collaboration. Wightman's Architecture Studio created the exterior and interior design with assistance from the engineering, survey, and landscape architecture teams. We entered the Kalamazoo market in 1993 through the affiliate surveying and site design office of Wightman Ward, Inc., which in 2010 consolidated services into the current company structure.
View more details about this amazing renovation on our Wightman Kalamazoo project page.
ROYAL OAK
Our Royal Oak office is the newest Wightman location. Opened in 2019, it is part of our continued growth in the Great Lakes region. While our physical presence in the area is new, our role as trusted advisers throughout the region is not. Having our team of professionals based here full time allows us to work more closely with our growing client base in southeastern Michigan. You can find us in Suite 200 of the Washington Square Office building at 306 S. Washington Avenue.