Red Arrow Highway Union Pier Corridor Improvements Project
Project Updates
Most recent project updates to be added here including dates and times of upcoming sessions, etc.
Current status: Wightman has submitted 30% plans to the Berrien County Road Department. (08.29.2019)
PROJECT OVERVIEW
The Berrien County Road Department has worked closely with New Buffalo Township and Chikaming Township to develop visioning plans for this project. They will continue to work together during design and construction to ensure the project is a success for all involved. Following is a brief project overview.


Project limits
Red Arrow Highway from Community Hall Road to Berrien Street
Union Pier Road/Town Line Ave approximately 350 feet west of intersection
Roadway features
Reconstruction and streetscaping at the intersection with Union Pier Rd/Townline Rd
Mill and Resurface from Community Hall Road to Union Pier Self Storage and from Goodwin to Berrien Street
A three lane section, including a dedicated center left turn lane for business access

Pedestrian features
Sidewalk for pedestrian access at and around the intersection of Red Arrow Hwy and Union Pier Rd
An activated pedestrian crossing system for East-West crossing of Red Arrow Hwy
A 10 foot wide non-motorized path extending from Community Hall Road to Berrien Street

Additional features
A new public restroom facility
Improved stormwater infrastructure in the intersection
Additional parking areas for access to shops and restaurants
Below is a rendering of concepts developed by Antero Group.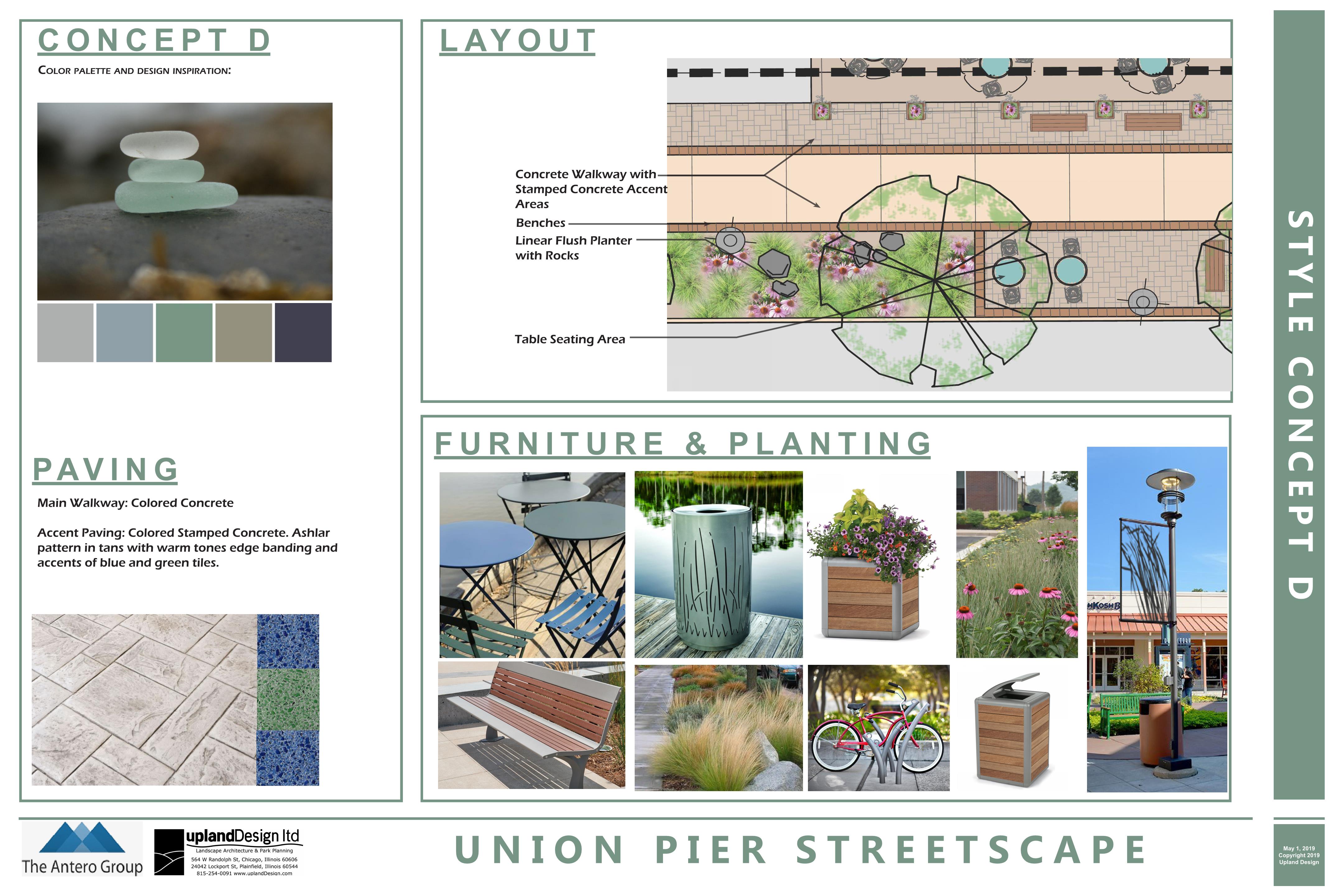 PROJECT NEED
The primary need to be addressed by this project is improving safety along this section of the Red Arrow Highway corridor for both vehicular and pedestrian traffic. With many popular restaurants, cafes, and shops along the corridor, the project will provide a safe, walkable space to access and enjoy the vibrant local community. The corridor has been reimagined to include sidewalk, a non-motorized path, and various other streetscape elements at the intersection of Red Arrow Highway and Union Pier Road. In addition, Red Arrow Highway from Community Hall Road to Berrien Street will be converted from a four lane to a three lane section with a dedicated center left turn lane.
business owner information
Business owner meetings will be held in mid-September to discuss access points.
PUBLIC ENGAGEMENT INFORMATION
A public meeting will be held upon design completion for information regarding the project.
SCHEDULE
30% Plan Completion August 29, 2019
Business owner access meetings September 2019
60% Plan Completion October 11, 2019
Business owner access review November 2019
90% Plan Completion December 6, 2019
Submittal to MDOT January 17, 2020
Final Plan Submission to MDOT March 27, 2020
MDOT Letting Date June 5, 2020
Construction Start Date June 2020
Construction Completion Fall 2021
CONTACT INFORMATION
Questions or concerns can be addressed to any of the following via email or phone:
Melanie Stanage, P.E. Wightman
Email Melanie
Office: 269.927.0010
Direct: 269.487.9778

Kevin Stack, P.E. Berrien County Road Dept
Email Kevin
Office: (269) 925-1196 Ext: 4421